SFC Update
201

3-

14 SFC Members

who

would like to access the SFC section for translations,
Please send a message to >>Admin<<
(

I

nclude : Full Name, SFC ID, SFC Username, Email)
Thank you!

201

2-

13 SFC Members

The DVD and Story Book translations are available on request, please contact Stina for info. Thanks!
------------------------------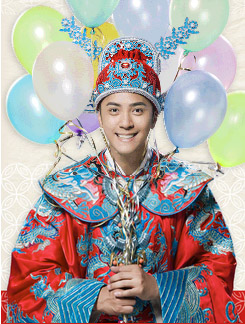 ------------------------------

------------------------------

1st Japanese Album
The SHOW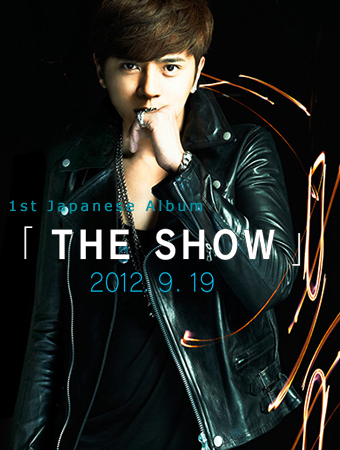 -------------------------------

Show Lo Steals Edison Chen's Cola, Scrapes In $13 Million
03/14/2008
[You must be registered and logged in to see this image.]
Due to Edison Chen's recent leakage of racy photos, Pepsi Cola had rumors of recruiting a new spokesperson, and it was true, because the new generation of Asian Pepsi Cola Stars will be showing up together on April 1 in Hong Kong. Yesterday, Show "Xiao Zhu" Lo was officially announced as part of the Pepsi Celebrity Family, endorsement valuing $3 Million RMB (~$13 Million NTD).
On the day of the event, besides spokespeople Jolin Tsai, Louis Koo, and Show Lo's making appearances, two new members, Huang Xiao Ming and Lee Jun Ki will also be making appearances.
Actually, Show had already made his way into the Pepsi family 2 years ago, but he wasn't endorsing the cola, but a soy milk (in Mainland china, and Hong Kong) and potato chips. He said, "At the time, I told my friend that I had joined the Pepsi family, and my friend said, 'Really? That's COOL!' I said, 'Yeah! It's Pepsi...soy milk.' My friend encouraged me saying that it would be soon! This time I've really become a Pepsi superstar."
Jolin Tsai Congratulates Him
His good friend, Jolin Tsai, knew right when he joined the Pepsi family, and couldn't resist and told him in a senior's standpoint, "Congratulations! But being part of the 'blue blood' family isn't that easy. You'll know what I mean on April 1!"
Louis Koo said, "Pepsi said that they were going to be adding new Pepsi superstars, I didn't even hesitate and guessed Show Lo! Because when he joins, it will be even more explosive!"
Source: Apple Daily
Translated by o_ost1nao_o
Spoiler:

【2008/03/14 蘋果日報】小豬搶陳冠希可樂 削1300萬

小豬搶陳冠希可樂 削1300萬

小豬昨宣布加入百事巨星之列,全新廣告形象照曝光。

【彭素娟╱台北報導】

陳冠希因淫照事件遭百事可樂撤換代言的消息,已成事實,因新一代的亞洲區百事巨星將於4月1日於香港齊亮相,昨羅志祥(小豬)正式宣布加入百事巨星行列,傳代言費300萬人民幣(約1300萬元台幣)。

當天造勢活動除了代言人蔡依林、古天樂、小豬之外,另2位新代言人黃曉明與韓星李準基也將現身。

其實小豬早在2年前就跨進百事之列,只是代言的不是可樂,而是豆奶(僅在大陸、香港販售)和薯片,他說:「當時我跟朋友說我加入百事了,朋友說『真的嗎?超帥的』。

我說『對呀!是百事……豆奶』,朋友還鼓勵我快了快了!這次我終於成為百事巨星。」

蔡依林恭喜

而他的好朋友蔡依林第一時間得知小豬加入百事行列,忍不住以前輩之姿提醒:「恭喜恭喜!不過要成為藍血家族,沒那麼簡單,4月1日你就知道了!」

古天樂則說:「百事說要加入新的百事巨星,我想都不用想,就猜是小豬啦!因為有他加入,一定會更有生氣囉!」

[You must be registered and logged in to see this link.]
Last edited by o_ost1nao_o on Fri Mar 14, 2008 1:38 pm; edited 1 time in total
Congratulation to Show! Finally he got into pepsi family
this family is so cool ~ I hoped that one day he would be in this family and he was

P.S there were many update news today since there wasn't a few day ago.
Ya ! Congratulation to Show! Show rocks..


chinesegiirl93

Staff Security





Number of posts

: 738



awesomeee...i can't wait to see the commericals!!!

..|dreeam|..

Super Fan





Number of posts

: 231


Location

: Toronto, Canada




Vig22

Freshie





Number of posts

: 49


Location

: LONDON, ENGLAND



yes RIGHT!! i cant wait to the commercial. ..." blue blood" sound cool~~of course it will me more explosive when Show joins...Thanks Stina for the news..it has been a long time yeh~~

Killer_smile

Super Fan





Number of posts

: 205



CONGRAAATULAATONSS ;D I want to see the commercials badly oho


Gibberish.

Freshie





Number of posts

: 51


Age

: 23


Location

: Singapore!



Good for Show ! He deserve to be part of Pepsi. Hope his fame will shoot up higher and higher . Go Show !!!

Pipster

Freshie





Number of posts

: 59



YAY for SHOW!!! I'll start drinking Pepsi if his picture's on it LOL

Mr.Pig_fan

Fan





Number of posts

: 86




---
Permissions in this forum:
You
cannot
reply to topics in this forum