SFC Update
201

3-

14 SFC Members

who

would like to access the SFC section for translations,
Please send a message to >>Admin<<
(

I

nclude : Full Name, SFC ID, SFC Username, Email)
Thank you!

201

2-

13 SFC Members

The DVD and Story Book translations are available on request, please contact Stina for info. Thanks!
------------------------------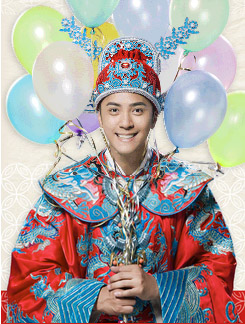 ------------------------------

------------------------------

1st Japanese Album
The SHOW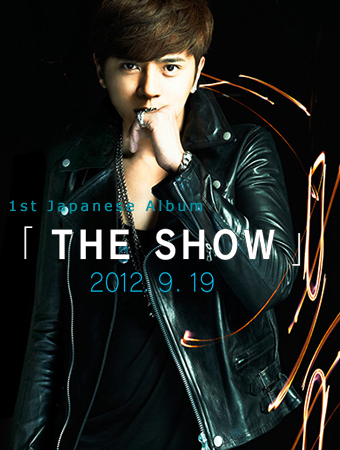 -------------------------------

Angela Chang and Show Luo film ice cream ad in icy weather
Posted on 1/06/2010 by Pauli
[You must be registered and logged in to see this link.]
Over a week ago, popular Taiwanese entertainers Show Luo and Angela Chang headed over to Shanghai in order film a commercial for some ice cream treats. In the past, Show's manager forbid Show from eating the fatty sugary refreshments for fear of his figure, but Show now had a valid excuse to splurge on the unhealthy goods. Braving the nearly freezing water temperatures of 2°C, Show started to get a cold after gulping down thirty of the treats.
The ice cream ad marks the first time that Show and Angela have collaborated, so the both of them were initially not personal with each other. Their first day meeting was a bit rusty, but Show resorted to humor the following day in order to break the ice (excuse the pun). Since the ad is to air in the summer, Show had to wear short sleeves, while Angela battled the frigid temperatures in a short skirt on the cold streets of Shanghai. As the two shivered during the shooting, the pair would seek a heat source to stay warm when not in front of the cameras. As Show's part in the commercial ended earlier, Angela felt jealous at having to stay longer for the shoot.
Eating all that ice cream in the cold made Show crave for hot pot, as his agent felt concern over Show's face getting fatter from the ice cream binge. It's been reported that the cost for shooting the commercial has been tagged at NT$25 million with the inclusion of Show. For Angela, this marks the fifth consecutive that she's endorsed the ice cream product. This time, the veteran singer will be using the ad as a vehicle to promote her song "Looking for Emily" off her latest album "Fifth Season" album, since the song is set to be the commercial's theme song.
[You must be registered and logged in to see this link.]
[You must be registered and logged in to see this link.]
[You must be registered and logged in to see this link.]
Source: yue.qq.com
credits CPopAccess
*shivers* Why they must make commercials so early? It will air on summer, but they make it on winter -_- Hope Xiao Zhu won't get sick again, eating ice cream on cold weather . :/
But Angela looks cute here !

I love the picture the one below the article the first one.
That's a really sweet picture of them (:

annakebana

Fan Family Member





Number of posts

: 399


Age

: 24


Location

: Singapore



yeaay thanks for posting rox. angela and show! yeaay. hihi. lol. yeaah, they shouldv filmed it around april or march to lessen the tendency of getting sick and to add more excitement to the CF. anyweis im sure this one would be great. hihi
__________________________________________
XiaoKeAi wrote:*shivers*
exactly just reading it makes me feel cold brrrrrrrrrrrrrrrrrrrrrrrrrrrrrr
but work is work
i guess

freya1507

S.F.C. Family





Number of posts

: 3485


Location

: German / in Austria



i think Angela and Show is freezing cold working under the freezing temple...
they have to act as it is like summer...BRRrrrr...
Btw, I want the jacket Show is wearing..LOL and I like that blanket of Angela's. I think it's an LV blanket?!

Xiao_Zhu_Forever

Fan Family Member





Number of posts

: 438


Age

: 24


Location

: Boston Massachusetts



Wow..new project's comin'for him again...
They also have good tandem!!

.
Jia you!!


calvinida175

Freshie





Number of posts

: 35


Age

: 23


Location

: LB, Philippines



another commercial for him so good yehey eating so much ice cream will feel u so cold..but i love eating ice cream..i wanna see the commercial i wonder whats gonna the flavor...Show and angela was really so cute...handsome and pretty in cold shanghai..

miakaloveshow

Stage Hands





Number of posts

: 1555


Age

: 39



i feel bad for show and angela, but they look so cute together!!!

pammywammyxd




Number of posts

: 5


Location

: New York, USA




---
Permissions in this forum:
You
cannot
reply to topics in this forum