SFC Update
201

3-

14 SFC Members

who

would like to access the SFC section for translations,
Please send a message to >>Admin<<
(

I

nclude : Full Name, SFC ID, SFC Username, Email)
Thank you!

201

2-

13 SFC Members

The DVD and Story Book translations are available on request, please contact Stina for info. Thanks!
------------------------------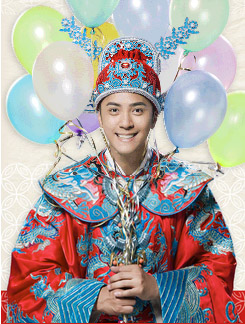 ------------------------------

------------------------------

1st Japanese Album
The SHOW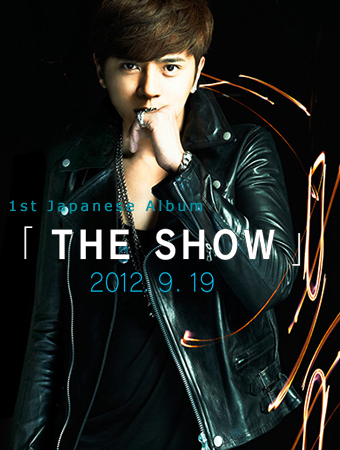 -------------------------------

As 2009 comes to an end, which of biggest names in Mandopop will pocket the most earnings?, Friday November 20, 2009 Taiwan/Singapore
[You must be registered and logged in to see this link.]
[You must be registered and logged in to see this link.]
Source : MediaCorp TV
With the year drawing to an end, it is also time for singers to earn their last and usually biggest 'ang-bao' ('red packet') for the year at the annual countdown parties. By estimation, the most lucrative deal will be the countdown performance in Shanghai, with popular Taiwanese singer Show Luo earning a whopping NT5 million (about $250,000). Show's good friend, Jolin Tsai, may be missing out on the annual countdown but is definitely not losing out on earnings. She will be performing at "Hennessy Night" on the night before the countdown, and will be raking in NT8 million (about $400,000).
Show's increasing popularity is opening more doors for him. The singer-actor is slated for the final performance before the countdown. Lasting for 40 minutes, Show will be performing a total of 10 songs, thus earning a total of NT5 million ($250,000).
Taiwanese singers David Tao and Kenji Wu will be performing in Shenzhen, and will be earning NT3.21 million (about $160,000) and NT3 million (about $150,000) respectively. Jam Hsiao, who will also be performing in Shenzhen, will be earning RMB400,000 (about $80,000).
Likewise, Taiwanese singer-actress Angela Zhang will join fellow songstress Christine Fan in the Shenzhen countdown and going by Angela's usual rates, her earning base will start from NT2 million (about $100,000).
Even though the lucrative performances are held in China, many artistes still choose to perform in Taiwan. Taiwanese singer Wang Lee Hom, who performed in Shanghai last year, will be travelling via the Taiwan railway to get to three places, including Tai Zhong, Tao Yuan and Taipei for his performances. Each performance of his is estimated to rake in NT1.5 million (about $75,000).
Both Wang Lee Hom and Taiwanese hit band Mayday are due to perform in Taipei for the countdown to 2010. However, as Mayday will be presenting a special performance to the Taipei City Government, they are estimated to rake in more than NT2 million (about $100,000). Similarly, Taiwanese trio SHE, who will also be performing in Taipei, will be taking in close to NT1.5 million (about $75,000).
translated by =sx.k= @
[You must be registered and logged in to see this link.]
No doubt Show was the higher earning.asia dancing king and he was so popular all over world wide..so funny Jolin got a higher pay

i hope they switch LOL...maybe the event got Show lo 1st committed then hennessy got jOLIN..


miakaloveshow

Stage Hands





Number of posts

: 1555


Age

: 39




---
Permissions in this forum:
You
cannot
reply to topics in this forum