SFC Update
201

3-

14 SFC Members

who

would like to access the SFC section for translations,
Please send a message to >>Admin<<
(

I

nclude : Full Name, SFC ID, SFC Username, Email)
Thank you!

201

2-

13 SFC Members

The DVD and Story Book translations are available on request, please contact Stina for info. Thanks!
------------------------------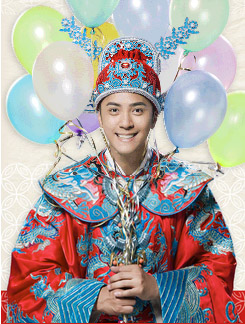 ------------------------------

------------------------------

1st Japanese Album
The SHOW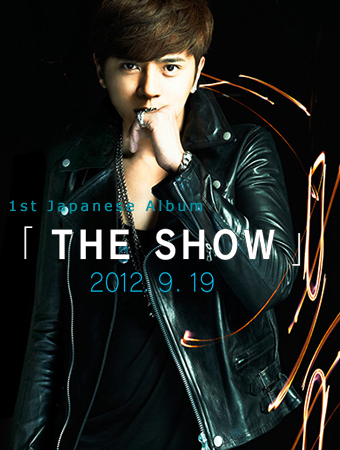 -------------------------------

Source: Xinhua Net
Translation: Sarah @
[You must be registered and logged in to see this link.]
Yesterday, Da S (Barbie Hsu) & Show Luo walked the runway together, hand-in-hand, to show off the new season of jeans in which they both endorse. After many years of collaboration together, the 2 had full tacit understanding, and showed off a dozen couple shirts, pleasing the audience offstage.
Having recently returned from mainland China, Taiwan's temperature remained the same at 30 degrees. In the hot weather, the 2 also had to wear thick jackets on the runway, and they suffered quite a lot. However, their tacit understanding was excellent, and fully displayed their professionalism
Recently, Nicholas Tse publicly announced that Cecilia Chung has fallen pregnant again for 2 months already. Da S expressed that earlier, when she met with Cecilia to have lunch, she had the feeling that she was pregnant. Now that they have publicly announced the good news, Da S feels very happy for them both, and offered her congratulations.

taiwanlover

Freshie





Number of posts

: 23



oh wow.i just saw the pics && SHOW looks so cute as usual.

SHOW + BARBIE HSU = LOVE LOVE LOVE
iloveyou SHOW!!!
xiaozhu forever XD

kriztetalovesxioazhu

Staff Security





Number of posts

: 719


Location

: California,USA



awesome..where do you get the pics??
I love Da S! She's so pretty!

megan_702

Super Fan





Number of posts

: 246


Age

: 22


Location

: USA



Wow that's must be the Big Train Events i want to see there picture and the video..they totally look like a goddess couple... Good thing the Company put them together to promote..they totally a perfect Couple..Love Both of them...i hope someday they collaborate in series of movie..its gonna be a highest rating ever...


miakaloveshow

Stage Hands





Number of posts

: 1555


Age

: 39




onemanshow

Fan Family Member





Number of posts

: 339


Age

: 26


Location

: manila, philippines



congrats to the both of them! i wanna see some pics!


ka1020

Fan Family Member





Number of posts

: 404


Age

: 23


Location

: Manila, Philippines



I'm still shocked after hearing that the weather was so hot xD
Because outside my window, it's snowing.
Maybe I should just realize that I live in a cold country *sniff*
But he was SO HOT

and I would like to have some of those winter clothes (especially the ones Show wore xP)


Similar topics
---
Permissions in this forum:
You
cannot
reply to topics in this forum