SFC Update
201

3-

14 SFC Members

who

would like to access the SFC section for translations,
Please send a message to >>Admin<<
(

I

nclude : Full Name, SFC ID, SFC Username, Email)
Thank you!

201

2-

13 SFC Members

The DVD and Story Book translations are available on request, please contact Stina for info. Thanks!
------------------------------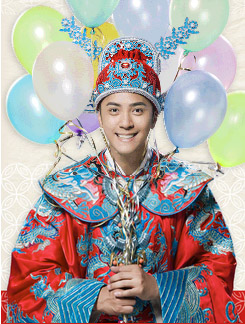 ------------------------------

------------------------------

1st Japanese Album
The SHOW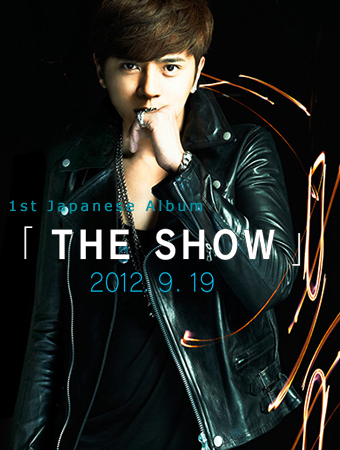 -------------------------------

[You must be registered and logged in to see this link.]
[You must be registered and logged in to see this link.]
Source: on.cc, xin.cn, Next Media, Yam News, Radio Taiwan International, CTS, Liberty Times. EpoichTimes, udn.com
Translation: endlessjoy @ Asianfanatics.net
Yesterday, Elva Xiao filmed a MV and a VCR for her year-end concert, <2010 Elva Wow World Tour Concert.> She specially invited Asia Dance King, Show Luo, to film the VCR with her. Even though the VCR that they filmed is only 2 minutes, it had a lot going on where there were 12 sports cars, 12 dancers, and daring screen shots. Including the US dance teacher, Luam, it all adds up to more than 30 people in the whole performance crew. This all added up to NT$2 million.
Also, Elva's silver outfit that costs NT$200 thousand is designed by Brian Lichtenberg from the US. This designer has once designed outfits for Beyonce Knowles, Ciara, Lady Gaga, and many more famous female singers. Elva wore this outfit to dance for less than 3 minutes but is already sweating all over.
Elva said, "To promote the year-end concert, we spent NT$2 million to film the MV, and even invited the Asia Dance King to help support. This is all to give audiences the best visual experience. Though the NT$2 million for the MV is nothing compared to what the company has done for the concert tour. They already spent more than NT$80 million. This has become one of my individual milestones." As for Show Luo, he said, "Being able to dance with Elva, who can dance so well, is a very happy experience. Because Elva's style of dance originated from the US, I hope that this new collaboration can create new sparks." Also, he is quite jealous that even though they are from the same company, but the company is willing to spent NT$80 million for Elva, and my concert only cost a little more than NT$10 million. I hope that next time the company can set up a concert for me like this one. Afterward, Show acted jealous and said, "Fans, quickly complain. Have the company give me the same treatment next time."
Later, Show was asked, which dance queen he thinks dances better: Elva or Jolin Tsai. Show was very slick and said, "It's different because one grew up in the US and another was born in Taiwan." Then the reporters said, "And then…" Show replied, "Then their dance styles will be different. She (Elva) has lived in the US culture, music, and all the other things since she was young, so I think her way of dancing and movements have a Western feel to it."
Elva and Show has collaborated three times already, but there has not been any love sparks yet. The two simultaneously said that they need to get along for at least one week in order to have love sparks. Reporters asked Show if he were to choose between Elva and Jolin Tsai, who would he want to go out with? He did not want to upset anyone and said, "I'll first castrate myself, so we can all be good sisters forever."
Earlier, Show and Luam chatted and he guessed that Show is only 24-years-old. After knowing that he's actually 30-years-old, he surprisingly said that Show has a baby face. Then Show spoke back and said that Luam has a "father face."
The guests for Elva's concert have not been decided yet. Fans have been voting online and the artists include Show Luo, Ah Mei, Jolin Tsai, Stefanie Sun, and Cheryl Yang. Though, Show said that because he will release his own album very soon, his work schedule is very tight so he is not sure yet if he is able be a guest at Elva's year-end concert. But he still looks forward to collaborating with her because dancing with females who can dance makes him dance with more power.
Really anticipating to watch the VCR.
And I hope Gold Typhoon would really put more effort on Show's new album =)
hoping to see the VCR!

i'm really waiting for show's new album!
thanks for posting ate rox!


ka1020

Fan Family Member





Number of posts

: 404


Age

: 23


Location

: Manila, Philippines



"Fans, quickly complain." LOL!!! He's wicked funny. His concerts are pretty amazing as it is, though. But I hope in the future he can have the concert he wants. He is very smart when talking to the media, he knows the right things to say, lol.

Can't wait to see this footage!
thanks
rokz
!
so he is sure to release his album end of this year!

can't wait for the album... and looking forward for the VCR..

wyethrine

S.F.C. Family





Number of posts

: 758


Location

: Philippines




---
Permissions in this forum:
You
cannot
reply to topics in this forum