SFC Update
201

3-

14 SFC Members

who

would like to access the SFC section for translations,
Please send a message to >>Admin<<
(

I

nclude : Full Name, SFC ID, SFC Username, Email)
Thank you!

201

2-

13 SFC Members

The DVD and Story Book translations are available on request, please contact Stina for info. Thanks!
------------------------------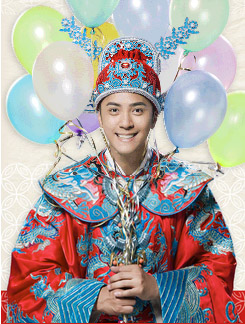 ------------------------------

------------------------------

1st Japanese Album
The SHOW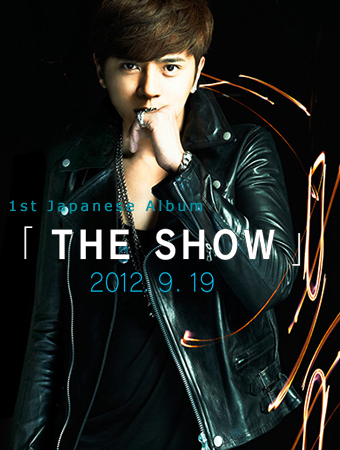 -------------------------------

Show Luo is Good, Rainie Yang Says He Wins
[You must be registered and logged in to see this image.]
Source: udn.com
Translation: endlessjoy @ Asianfanatics.net
Show Luo and Rainie Yang's misunderstanding for many years has been clarified three years ago when Rainie took the initiative to ask Show, "Are there some misunderstanding between us? You're treating me like the air." During the celebration banquet for the US concert, their iceberg started to break. The two went from not talking to each other to Rainie praising that Show is a great kisser. And his physical strength is better than Mike He, Wilber Pan, and some other idol male singers. What has happened between them is so dramatic.
To premiere on November 1st, the main leads of the CTS idol drama <Hi My Sweetheart>, Show and Rainie, are developing a deeper and deeper relationship. They went from only nodding when see each other to close friends that can talk about anything. When they were asked if their relationship will get too deep, where a on-screen couple becomes a real couple, Ranie said, "We are too close. It is impossible." The currently good friends were just seniors and juniors who treated each other like air three years ago.
Even though Rainie and Show treated each other like air before, when filming <Hi My Sweetheart>, Rainie praised Show, and Show, who always wants to perform the best, wanted to perform even better after being praised by the beauty. Rainie said, "Show's 'carrying strength' is really good. I remember there was a time where we were chatting off-screen and mentioned when female artists film, they are most afraid of actors who can't really carry them but still forces themselves to do so. And I told Show who I thought was the actor who's number one in carrying females."
Rainie never guessed that when filming the carrying scene with Show, he performed to his 100%. "He had me witness a Taiwan native's power. After the director says 'cut' he still carried my around and did some street dancing. Then he finally slowly put me down on a low chair." Rainie laughingly said, "Other males who have carried me before include Mike He, Wilber Pan, KingOne Wang, and Li Wei, but Show won. Ever since that scene, I started calling him 'Carrying Master (揹揹王).'"

celinaa

S.F.C. Family





Number of posts

: 277


Age

: 26


Location

: Sydney, Australia



haha. ok so i dont get much of the idea of the carrying master. haha. anyways, i hope all of this news article help promote hai pai tian xin!
__________________________________________
lol so funny ....
show can you carry me too hihihihi ...
but i guess he is just a carrying master for females of rainies weight hihihihi ;-)

freya1507

S.F.C. Family





Number of posts

: 3485


Location

: German / in Austria



Show strong arh... haha


annakebana

Fan Family Member





Number of posts

: 399


Age

: 24


Location

: Singapore



The most sweet and thoughtful carrying master of all..Show really care for the girls...that why many girl fall in love with him

lucky rainie yang...can you carry us too...


miakaloveshow

Stage Hands





Number of posts

: 1555


Age

: 39





Similar topics
---
Permissions in this forum:
You
cannot
reply to topics in this forum