SFC Update
201

3-

14 SFC Members

who

would like to access the SFC section for translations,
Please send a message to >>Admin<<
(

I

nclude : Full Name, SFC ID, SFC Username, Email)
Thank you!

201

2-

13 SFC Members

The DVD and Story Book translations are available on request, please contact Stina for info. Thanks!
------------------------------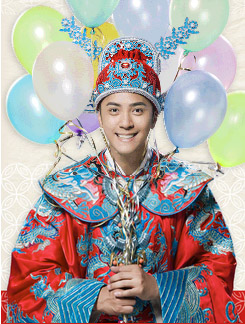 ------------------------------

------------------------------

1st Japanese Album
The SHOW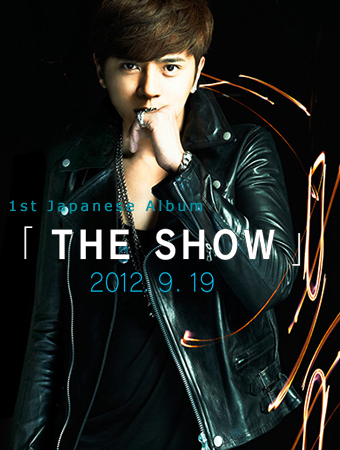 -------------------------------

original source: UDN Entertainment
translated by minchong92 @
[You must be registered and logged in to see this link.]
[You must be registered and logged in to see this image.]
The androgynous Bibi Zhou and flower boy Show Luo had sweet actions towards each other when filming her MV. However, the scenes looked as if two boys were interacting with each other.
The popular female singer from mainland China, Bibi Zhou has released her fourth album [Time]. For her new song "These Words", she invited famous Taiwanese director Huang Zhong Pin to direct the MV and fellow colleague Show Luo to act as the lead male. In this MV, Show Luo acts as a cheerleader for Bibi who has just ended a relationship. What surprised Bibi was that Show was able to immediately dance a dance on the spot. She admired him for his smooth movements.
Behind the scenes, Show Luo showed off his variety-show humor and skills. He took one of the props and started talking gibberish. Bibi was thinking that he was speaking in Korean or some kind of dialect. But instead Show said: "This is a language I created myself". So later on, the two used this language to communicate and chat. This led to endless laughter.
Both artists have handsome out appearances and personalities. And their hairstyles are similarly cut at the same length. It would appear that two males are playing around. Bibi Zhou said that the hardest part of filming was continuously riding a bike from Yang Min Shan to Bei Hai An. She rode until her legs were cramped.
__________________________________________
This old news already. The media is just bringing it up again for no reason.

endlessjoy

Fan Family Member





Number of posts

: 415


Location

: Washington, USA



lol still funny though, thanks for sharing.
thanks for sharing, haha. i thought this news article was just a blast from the past. no biggy! those media got nothing to do huh.

hehe
__________________________________________
Stupid media. They looked cute together!

annakebana

Fan Family Member





Number of posts

: 399


Age

: 24


Location

: Singapore




ka1020

Fan Family Member





Number of posts

: 404


Age

: 23


Location

: Manila, Philippines



hahaha yap stupid news they nothing to do again..bibi was so pretty and Show was so handsome and bibi was good in chosing his male lead and she so lucky b'coz SHOW gRANT her request on that VIDEO....the MV was really great....nonsense


miakaloveshow

Stage Hands





Number of posts

: 1555


Age

: 39



Where can I watch that video?

go to show media. I've posted the video before there...

annakebana

Fan Family Member





Number of posts

: 399


Age

: 24


Location

: Singapore




---
Permissions in this forum:
You
cannot
reply to topics in this forum