SFC Update
201

3-

14 SFC Members

who

would like to access the SFC section for translations,
Please send a message to >>Admin<<
(

I

nclude : Full Name, SFC ID, SFC Username, Email)
Thank you!

201

2-

13 SFC Members

The DVD and Story Book translations are available on request, please contact Stina for info. Thanks!
------------------------------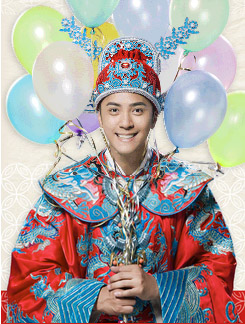 ------------------------------

------------------------------

1st Japanese Album
The SHOW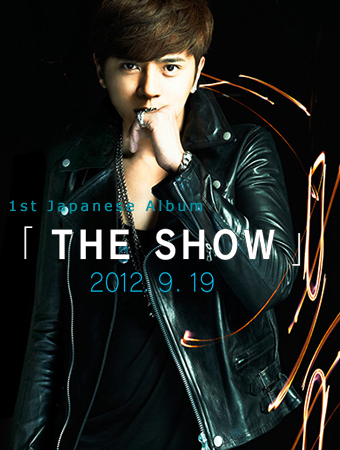 -------------------------------

Source: Yahoo! News
Translated by
endlessjoy
@
[You must be registered and logged in to see this link.]
After the first Taiwan concert ended, Koda Kumi did not seem tired at all. She happily met with the Taiwan media, saying that from looking at the fans' reactions, it did not seem like it was her first time singing here. She also said that this year due to the stage itself, there were many more performances that she was not able to do. "I will be in the industry for 10 years next year, I will definitely come back!" She hopes to be able to sing at the Tokyo Dome next year.
Her impression on Taiwan is really good, when talking about Xiao Long Bao, she yelled, "Extremely tasty!" She said that the earlier diet in Japan has all gone to waste. Also, Koda Kumi said that she hopes next time there would be time for her to go to the night market. All the crew members have been to it before, and she can only be in the cold swimming pool, feeling so lonely.
As for seeing Show Luo again and performing with him, Koda Kumi said that from before, he's already a good person, and now after eight years, he's even more handsome. She also jokingly said, "He's so nice that it makes me want to consider marrying a Taiwanese person." Then laughingly she explained, "All the reporters, do not write about Koda Kumi wanting to get married." This fully displays her happy and easy-going personality.
Last edited by sze92 on Sun Oct 04, 2009 11:23 pm; edited 1 time in total

sze92

Staff Member





Number of posts

: 982


Age

: 25


Location

: Adelaide, Australia



if all taiwanese guys are like Show, everyone would love to be married with them.. hihih.. it looks like no one fails to notice show's nice personality..


ellehcir1408

Fan Family Member





Number of posts

: 437


Age

: 29


Location

: manila



Me too I want to marry him

good thing they meet again and she got attracted with Show Charms..no doubt he was really handsome and hot not only his appearance was so beautiful but also his personality...he was really a good person and ideal man also..

[You must be registered and logged in to see this image.]

miakaloveshow

Stage Hands





Number of posts

: 1555


Age

: 39



I also Show soooo much!!! For me, his characteristics as a person makes him the best ideal man ever to be considered as a boyfriend!!!
He's so nice and loving!!!

Love u SHOW !!!!

I would want to marry him too! I mean who wouldn't!

annakebana

Fan Family Member





Number of posts

: 399


Age

: 24


Location

: Singapore




---
Permissions in this forum:
You
cannot
reply to topics in this forum