SFC Update
201

3-

14 SFC Members

who

would like to access the SFC section for translations,
Please send a message to >>Admin<<
(

I

nclude : Full Name, SFC ID, SFC Username, Email)
Thank you!

201

2-

13 SFC Members

The DVD and Story Book translations are available on request, please contact Stina for info. Thanks!
------------------------------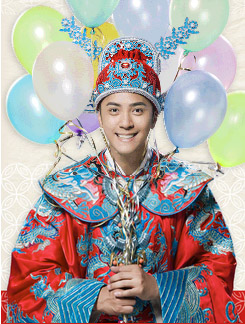 ------------------------------

------------------------------

1st Japanese Album
The SHOW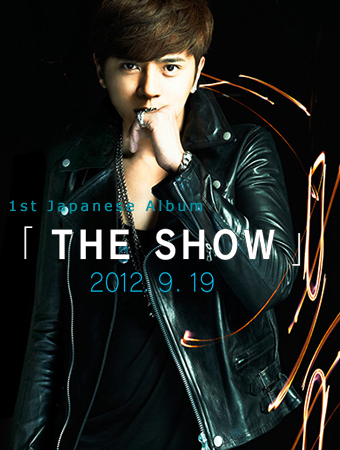 -------------------------------

Just wanna share the news....
i translate with google translate, and just edit a little,.
sorry if its incorrect hihihi

Shanghai Hotline News: lasted 2 months, Rejoice love journey along the way, reached a happy climax, supple romantic wedding. Undergone numerous tests in 10 cities from all 100 pairs of tenderness lovers gathered in Shanghai, full of romantic and fantastic colors Bund Hotel, and the Rejoice Function invited the leads --Show Luo, and long-haired beauty Zeng Kai Xuan (Alice), together with "supple touch and embrace happiness."


In the grand wedding scene, Show Luo and Zeng Kai Xuan debut in romantic Waltz and lead the 100 pairs of new people to carry out a "solution of hair have always focussed" on ceremony - The Bride and Groom's ceremony with the hair glide your fingertips, instead of exchanging rings spiral out of each other's eternal love and commitment, subsequent Rejoice 09 bride supple style show, even supple as silk hair, solidified into a symbol of love and beauty and carved into everyone's memories.


Rejoice Romantic Function , as spokesmen for Show Luo, Alice Tzeng they met from the bus, touch the situation began to occur together compose the four "trigger Lovers" - the beach, cafes, ski, always left a happy memory, in today's wedding scene, which the "lovers" in the piano accompaniment to a romantic Waltz, perfect was like in the fairy tale princes and princesses. To this "Dream Wedding", Show Luo and Zeng Kai Xuan had secret dance training.

As the "Asian Dance King" Show Luo, Learning from the elegant waltz, turned out to be very much at home, quickly seems like kind of mold, and had almost no experience dancing with Zeng Kai Xuan, in a few weeks ago, they hired a dedicated dance teacher, a step a gesture of学习. By rehearsing with Xiao Zhu, and even the dancing over people, He could not help but praise her talent. In fact, Show Luo as early as a year ago, had been with his fans (i think its SFC), have held the wedding, and thus has been dubbed as "Male Marriage crazy". But he also admits, with Alice Tzeng, "fell in love," for two years, already has a deep understanding, and Alice Tzeng feels clean, have supple hair and sweet smile, then make the critical "marriage over who" feel that their own future perfect bride, perhaps like this.

lonely☻emo

Freshie





Number of posts

: 74


Age

: 27


Location

: Dream Land - Indonesia



So this means Show really like her? Sorry i still don't get it.

annakebana

Fan Family Member





Number of posts

: 399


Age

: 24


Location

: Singapore



hahaha...
their rejoice commercials are so cute.
Alice is so lucky to be paured with SHOW...
thanks for translating it...
so does SHOW likes girls with long hair??
haha coz i was planning to cut my hair short...

iloveyou SHOW!!!
xiao zhu forever XD

kriztetalovesxioazhu

Staff Security





Number of posts

: 719


Location

: California,USA



oh so this is an article about the rejoice event.

well in my point of view i like seeing them together there is great chemistry between the two of them.

__________________________________________

---
Permissions in this forum:
You
cannot
reply to topics in this forum