SFC Update
201

3-

14 SFC Members

who

would like to access the SFC section for translations,
Please send a message to >>Admin<<
(

I

nclude : Full Name, SFC ID, SFC Username, Email)
Thank you!

201

2-

13 SFC Members

The DVD and Story Book translations are available on request, please contact Stina for info. Thanks!
------------------------------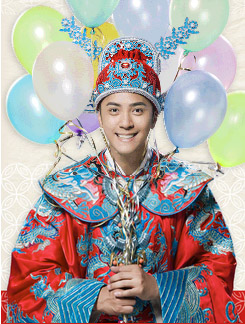 ------------------------------

------------------------------

1st Japanese Album
The SHOW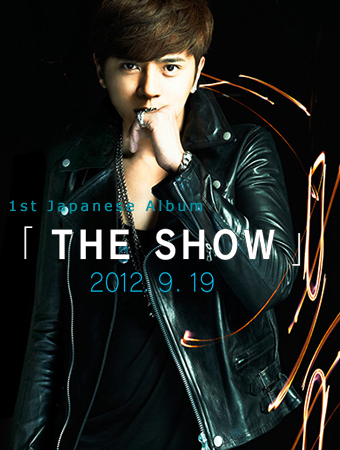 -------------------------------
Page 2 of 2 •

1, 2

Hoping for the best for xiao zhu!!!
XIAO ZHU GE!!!! JIA YOU!!!
I love Show...but I have a feeling it'll be Vic Zhou or Mark Zhao. Not even because of their connections, but because of Black and White. Has a comedy ever won the Academy Awards?...nope. Not at all. It's movies like, "Slumdog Millionaire," "Benjamin Button," etc. Serious ones, sure, with some comedy, but ultimately serious.
It's impossible to compare Show, with a comedic role, and Vic Zhou/Mark Zhao, with more serious roles. So I agree with Freya. I don't think it will go to him, as much as I love Show. And Vic Zhou is an ultra-experience actor. Mark Zhao is one of those up-and-coming newcomers who often "steal the show," so to speak.
So I can't wait until the one day Show gets one of those serious roles. Part of the reason I started to like him was because of his humor (actually, that was a big part). But it'll be interesting to see him playing a real bad-boy (not one that ends up romantic or good) or serious guy, once. If that day comes, I think he'll be in the running for an award.
But I still hope it'll be Show.

I've watched part of Black and White (it's on our local Chinese channel right now, go figure). It's not my type of drama, but it really is pretty good. I actually like the girl the most, but I've seen her in a few other dramas, too. In comparison, Hot Shot's plotline was really weak, as was the flow and directing. Show's acting was one of the very few things that helped pull the drama through, which is why he was probably nominated at all. So for that, I really think this is one of Show's best dramas, yet, because he's getting nominated for his skill. So it's only up from this!

POGA

Stage Hands





Number of posts

: 2037


Location

: CA, USA



agree, he'll not be able to win...
but who knows...
being nominated is already an achievement.
& hopefully, we'll see him in other dramas in future that will really bring him to win an acting award.

congratulations SHOW!
we'll pray for you to win!
JIA YOU! JIA YOU! JIA YOU!
This is awesome! Really hope he wins, but his competitors are all very good too, this is suspenseful! I didn't really watch Hot Shot cause it's so much like a comic and I'm not into Comic like movies, but I saw a few scenes and he was awesome! Like the scene where he was kneeling and crying when his grandma (???) was hitting him. Congratulations to him! Ganbarimasu!

GinatoPooch

Freshie





Number of posts

: 30


Age

: 26


Location

: Oregon



Page 2 of 2 •

1, 2

---
Permissions in this forum:
You
cannot
reply to topics in this forum