SFC Update
201

3-

14 SFC Members

who

would like to access the SFC section for translations,
Please send a message to >>Admin<<
(

I

nclude : Full Name, SFC ID, SFC Username, Email)
Thank you!

201

2-

13 SFC Members

The DVD and Story Book translations are available on request, please contact Stina for info. Thanks!
------------------------------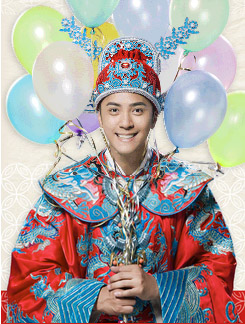 ------------------------------

------------------------------

1st Japanese Album
The SHOW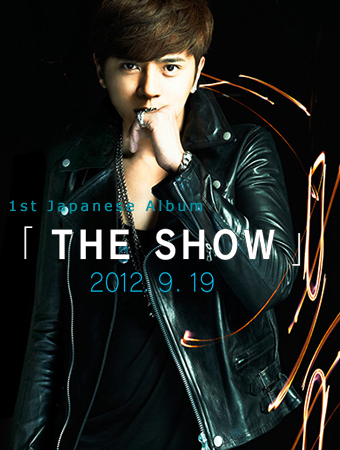 -------------------------------

Chiu Shi Kai Wins Lin Chi Ling? Jerry Yan Has Yet to Respond ("HOT SHOT" NEWS)
Lin Chi Ling has plans to get married this year, and it's been said that the significant other is Chiu Shi Kai. Yesterday, Jerry Yan, who has had rumors of being with her before, was busy filming GTV's "Hot Shot" and hadn't responded to this yet. The drama that he and two other "A status" actors, Show Lo and Chun Wu, are filming, "Hot Shot" has said to have set that Show Lo and Jerry Yan will be singing the opening theme and then ending song.
Earlier when Lin Chi Ling had admitted the rumored boyfriend Chiu Shi Kai, Jerry Yan was at the filming venue and was unable to respond, his manager Ami said, "We didn't see the newspaper, and we don't know about the news. And we've never heard him speak of anything regarding Lin Chi Ling."
Ever since the filming of "Hot Shot" started, everyone has been waiting to see what the production would do to settle the 3 "A Status" Jerry Yan, Show Lo, and Chun Wu. Just in settling the theme song, it's been said that the 3 have been fighting for it. Yesterday, they finally settled it, where Show Lo will be singing the opening theme, and Jerry Yan will be singing ending theme. As for Chun Wu's being unable to sing the opening or ending themes, GTV's manager Tsai Fei Chiao expressed, "Chun Wu came into this drama as a guest actor, he doesn't mind that he is unable to sing the theme song. We're just thinking of releasing a TV original soundtrack for the drama, similar to that of a movie soundtrack. We'll probably find professional music band to sing."
Jerry, Show, and Chun are signed in different record companies, Sony BMG, EMI, and HIM, respectively. Getting these 3 to sing together is impossible. The three also have their own image rights thus unable to use their drama characters as means of merchandise marketing.
Source: UDN Taiwan
Translated by o_ost1nao_o
Spoiler:

【2008/03/05 台灣.聯合報】邱士楷贏得志玲?言承旭未回應(籃球火相關)

[You must be registered and logged in to see this link.]

【聯合報╱記者楊起鳳/台北報導】

林志玲有意在今年結婚,外傳對象可能是邱士楷,曾與林志玲傳出緋聞的言承旭,昨天忙著拍中視、八大的「籃球火」,對此不予回應。而由他與小豬、吳尊3位A卡拍的「籃球火」,則已敲定由言承旭與小豬分別負責片頭、片尾曲。

日前爆出林志玲認了緋聞男友邱士楷,言承旭人在片場拍戲無法回應,他的經紀人AMI說:「我們都沒看報,不知道消息,也沒聽他說過與林志玲之間的事。」

「籃球火」開拍以來,外界一直想看劇組如何擺平言承旭、小豬與吳尊3位A卡,光是該劇主題曲,就傳出3人爭唱,昨天終於敲定由小豬包辦片頭、片尾由言承旭主唱,至於吳尊未能唱片頭、片尾曲,八大副理蔡妃喬語帶玄機地說:「吳尊當初來演就是特別客串,他並不介意沒法演唱主題曲,只是未來我們會為戲作一個電視劇原聲曲,類似電影的配樂,可能會找專業的音樂團隊來唱。」

言承旭、小豬、吳尊目前分屬Sony BMG、EMI與華研3家不同唱片公司,想要撮合3人合唱不可能,甚至3人因各有肖像權,無法針對劇中人物販賣商品。
i can't wait to watch 'Hot Shot'!!! XP

..|dreeam|..

Super Fan





Number of posts

: 231


Location

: Toronto, Canada



ahah!! jerry and xiao zhu will sing the opening theme!!! O.O wao!! it will be amazing!!!!
can't wait to listen to the opening song
I can't wait too haha!
I gotta download the hot shot theme song when it comes out!
Cause SHOW will sing it

Yaya~ ^^

chinesegiirl93

Staff Security





Number of posts

: 738





Similar topics
---
Permissions in this forum:
You
cannot
reply to topics in this forum