SFC Update
201

3-

14 SFC Members

who

would like to access the SFC section for translations,
Please send a message to >>Admin<<
(

I

nclude : Full Name, SFC ID, SFC Username, Email)
Thank you!

201

2-

13 SFC Members

The DVD and Story Book translations are available on request, please contact Stina for info. Thanks!
------------------------------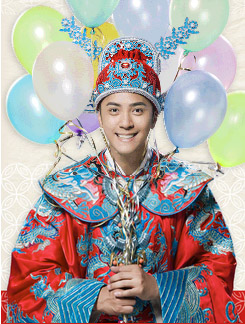 ------------------------------

------------------------------

1st Japanese Album
The SHOW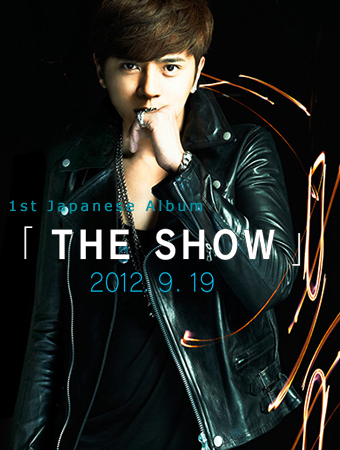 -------------------------------

Show Luo gives a banquet to celebrate; Denies being on bad terms with Wang Lee Hom
03/21/2009
[You must be registered and logged in to see this image.]
[You must be registered and logged in to see this image.]
[You must be registered and logged in to see this image.]
[You must be registered and logged in to see this image.]
From Left to Right: Company sets up a grand banquet to celebrate for Xiao Zhu; Show Luo is about to leave for New York to learn dance from a famous teacher; Show Luo's new album seizes first on multiple charts; Show Luo plays with treasure in front of the lenses;
Source: XinMin
translation by MoonlightD @
[You must be registered and logged in to see this link.]
Sina Entertainment: Singer Show Luo's, new album, "Trendy Man", has achieved good results. Not only did the albums sales break 10,000, it seized first on many website and radio charts. Yesterday (20th), the record company specially arranged a "grand banquet" at The Grand Hotel in Taipei to celebrate for him. Show Luo also seized the opportunity to clarify that he and Wang Lee Hom were not on bad terms, telling his fans to not be worried.
At the end of last year, when Show Luo released his newest album, "Trendy Man", for a while, because its sales climbed to the top of the charts, he was met with suspicions and questions about him buying charts from the outside world. After more than 4 months of hard work, Show Luo's new album has not only broken 10,000 album sales, it has also received first on many charts. It has finally allowed him to freely enjoy the grand banquet that his album company meticulously prepared for him and properly celebrate at The Grand Hotel.
Show Luo said, "In actuality, there was a lot of pressure because the disputes last time made it so that most of the time, when you participate in many award ceremonies, other people will always be asking, how come you can get the male singer award? I always answered straight-out that I worked very hard. I work very hard for every single thing. So, I ask if everyone can sometimes to go listen to me sing or give me a little encouragement. After all, I really do do every single thing very diligently. Just because I got first for the first time, everyone shouldn't always think that I cheated or did something. In actuality, every artiste puts great effort into going every single thing."
At that time, as a result of questions about buying charts from people, which also included Wang Lee Hom's affiliated Sony record company, many fans were very worried about whether the two were on bad terms. Show Luo especially made this clear, "Afterwards, a fan who was very compassionate cut out some pictures of Wang Lee Hom and me and said that our friendship was very good. How did it change into this now? It's actually not that grave. It's a issue between the companies. Even though, Wang Lee Hom and I did not talk on the phone or see each other face to face, I actually believe that doing such things are not up to him to decide.
Album promotions have come to an end. At the start of April, Show Luo still has to set out for New York to learn dancing from a famous teacher. He said that his schedule will be very full during his dance practice period. So, he will probably not have too much time for himself. However, he will prepare money to purchase things.
__________________________________________
congrats to Show for the great album sales!
Maybe some lucky NY fans will bump into Show in April!
Aren't there alot of Asians in NY? I'm sure many of them will be willing to help Show out!

karedace

Fan Family Member





Number of posts

: 338


Location

: Canada



WHAAA HE's COMING TO THE U.S.! WOOTTT!!
But in April? When we're all in school? whhaaa
Hm...I thought his company was going to send him to LA

NY ppl, go stalk him down! lol
thanks for sharing ^^
a small mistake in the translation or maybe in the original article
the albums sales break 10,000
it breaks 100 000

edit: i saw on AF already corrected


freya1507

S.F.C. Family





Number of posts

: 3485


Location

: German / in Austria




---
Permissions in this forum:
You
cannot
reply to topics in this forum