SFC Update
201

3-

14 SFC Members

who

would like to access the SFC section for translations,
Please send a message to >>Admin<<
(

I

nclude : Full Name, SFC ID, SFC Username, Email)
Thank you!

201

2-

13 SFC Members

The DVD and Story Book translations are available on request, please contact Stina for info. Thanks!
------------------------------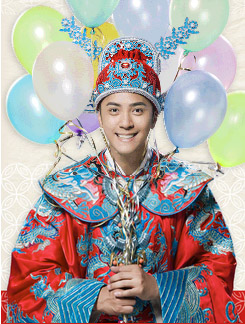 ------------------------------

------------------------------

1st Japanese Album
The SHOW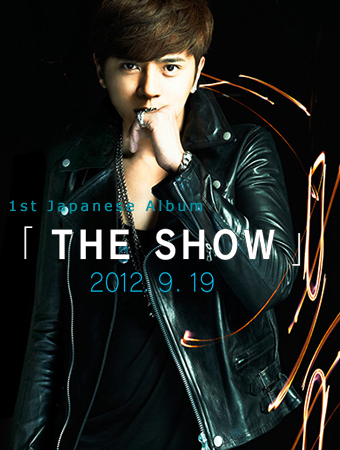 -------------------------------

Show Luo looks forward to a high profile love life!
Yahoo News
03/18/2009
[You must be registered and logged in to see this image.]
Asian little King of Dance Show Luo was in town recently to promote new album "Trendy Man", the album which brought him various troubles last year end, among them include the payola issue which he said "hurts him the most". "Why is it that others can be number one, and I can't?" Show said on the press conference.
Though his songs in the album had been well received and were hits on the chart, it was suspected that Show had "paid extra" to bring the songs up the charts. For someone who likes "a sense of reality", Show said he was deeply hurt and saddened by the issue. However, results of his album sales did help scotch this negative news. Show thanked his fans for their long term support and helping him fulfill his wish to continue showing his talents in showbiz.
Taiwan media reports earlier that award winning singer-songwriter Lee Hom Wang had hinted that Show was engaged in payola to get his songs up the charts; but on the press conference, Show said the episode will not affect their friendship.
"I think this is an issue between our companies. Lee Hom has always been a singer whom I truly admire; this issue will not affect my admiration for him." Instead of competing endlessly with others, Show considers his greatest rival to be himself. "I believe everyone has their own number one and number two in mind; but you can always just treat yourself as number one," he explained.
On the press conference, Show also clarified that he has never dated Selina from girl group S.H.E. His response to the rumor was simple and straightforward, "Selina and I are good friends, but we've never dated."
Selina's father had earlier hinted to the media his dissatisfaction towards Show. However, he did not think the former was referring to him in the remark. "If he did not name me specifically, I will not jump conclusion."
The next target of his life, the Asian little King of Dance and "trendy man" said, is to be a good man and a good husband. "I would like to be a good husband after getting married, and make other girls regret not choosing me," he joked.
Being strongly attractive to the opposite sex, Show's love life has always been the central of attention. For that reason, he is against revealing a relationship, if he is in one, to protect the girlfriend and also to avoid the media from diverting their attention from his performance to his love life. He also said, however, if he were to marry the girl he loves, he will definitely share the good news. "A high profile love life is my dream, but that will only happen when I am getting married."
[i]
Source :
[You must be registered and logged in to see this link.]
i thought Show and Selina really dated cause they were like dropping hints about their status. well, Show already cleared it out so there's nothing else between them except friendship.

lol, that's what he ALWAYS say, we're good friends, but never dated -__-
but yea, i think when the day comes, and he's like, guess what you guys, i'm getting married...i'm gonna be soooo shocked ,and like wtf!! just cuz he doesn't plan to reveal anything about his love life until he's getting married. so basically, to us, it's like..going from single to married right away haha, no dating in between

all the best to him! now i'm rooting for his love life, since his career is already so good~

littlecutekitty

Fan Family Member





Number of posts

: 324


Age

: 29


Location

: Canada



Well he once said he has many friends who are girls. xD I'm really wondering which girls Show likes =)
i think i'd die on the day he says he's getting married

wen show gets married id probably be crying buckets of tears... in happiness that he already found the "ONE" and sadness that he will be officially "TAKEN"
show having a TRUE family, Real wife, Kids...

id rather he drops hints first that he is planning to settle down, than just announce one day that he is tying the knot.. id be stunned.. huhu..

ellehcir1408

Fan Family Member





Number of posts

: 437


Age

: 29


Location

: manila



lol, that's what he ALWAYS say, we're good friends, but never dated -__-
nod nod this is what he always says ...
up to our fantasy what we belive or not ...
I'm 100% sure he has a love life... and i'm 100% fine that he does not want to share it with us .... even though we are all d*mn curious .... hihi
i hope one day when he decides to marry he gives his fans a time to prepare about this news ...not from singel to husband hihihi
but anyway i really have the feeling it will not happen in the next 5 years or longer ;-)

freya1507

S.F.C. Family





Number of posts

: 3485


Location

: German / in Austria



Actually i am quite interested to know how his children look like next time


---
Permissions in this forum:
You
cannot
reply to topics in this forum