SFC Update
201

3-

14 SFC Members

who

would like to access the SFC section for translations,
Please send a message to >>Admin<<
(

I

nclude : Full Name, SFC ID, SFC Username, Email)
Thank you!

201

2-

13 SFC Members

The DVD and Story Book translations are available on request, please contact Stina for info. Thanks!
------------------------------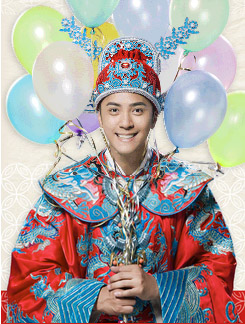 ------------------------------

------------------------------

1st Japanese Album
The SHOW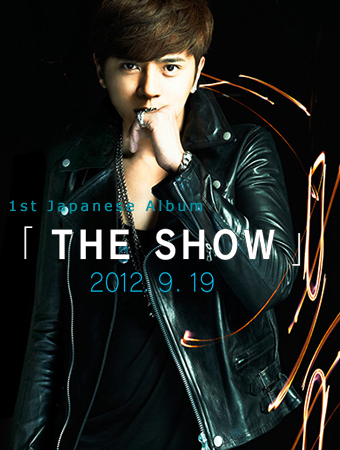 -------------------------------

HOTSHOT and Boys over Flowers will soon air on ABS-CBN
Monday March 16, 2009 [Philippines]
The television station that gave you Taiwan's Meteor Garden, which gripped the nation and topped the TV ratings chart six years ago, will soon air the highly-anticipated Korean version of the hit Asianovela.
ABS-CBN Head of Program Acquisitions Leng Raymundo yesterday announced that the Kapamilya network has officially bagged the exclusive television and cable TV rights to air Boys Over Flowers, the Korean remake of Japanese manga Hana Yori Dango that is currently the number one show in Korea, and Taiwan's hit series Hot Shot starring Jerry Yan of F4.
'We are truly glad that ABS-CBN was granted the rights to broadcast the top two Pan Asian Idol Dramas, Hot Show and Boys Over Flowers from Taiwan and Korea respectively. Our viewers will surely be delighted and they will love to watch both series like the rest of our Asian neighbors," said Raymundo.
Meanwhile, highly anticipated Taiwanese series Hot Shot is all set to be shown on local television beginning March 30 as it becomes part of ABS-CBN's Hapontastic.

A story filled with romance, comedy and hard court action, Hot Shot combines three of Taiwan's hottest hunks that include Jerry Yan of Meteor Garden fame; Wu Chun of Hana Kimi, Romantic Princess and boyband Fahrenheit; and Taiwan's sought after actor and total performer Show Lo.

In a school where academic reigns supreme and sports are relegated to a dusty corner of the campus, Zyrene (Coco Jiang) vows to revive the basketball team by becoming the head coach. She recruits random students for her team and one of them is Andy (Show Lo), a country boy wh o is passionate for basketball but has no skill. Li Ying's hope went into high gear when Cody (Jerry Yan), a legendary basketball player, transfers to their school.

Andy and Cody seem to be great partners in the game of hoops but can they keep their game on when they both fall for the same girl? How will the campus' star players fare in the game of love

Don't miss the premiere of Hot Shot on Monday (March 30) after Mr. Bean and watch out for Boys Over Flowers airing mid-2009 on ABS-CBN.

Prior to the announcement, bloggers and netizens have been talking and anticipating the airing of this Korean drama series in the Philippines. Raymundo sad they will announce the final airing date accordingly since the show still runs in Korea.
Boys Over Flowers tells the story of a girl named Geum Jan-di who, after receiving a scholarship grant to enter the prestigious high school Shinwa High, crosses paths with a group of rich, popular and handsome boys called F4 (short for "Flower 4").
This romantic story was first adapted in Taiwan as the phenomenal hit drama Meteor Garden (which also aired on ABS-CBN) starring Asia's sensational boyband F4. It remains to be one of the most successful Asianovela's aired on Philippine television.
credits:: sChiZoO14 of asianfanatics.net
__________________________________________
they've been showing the previews more often now.. (and i still stare and squeal everytime it appears..

) when they announced that last year i thought they're going to air it simultaneously with tw.. was hoping for it to be in primetime..oh well..

at least show's finally introduced here..


btw..love your signature..

love arron and show..



cerise18

Staff Security





Number of posts

: 632


Age

: 30


Location

: Laguna, Philippines



WOW! This is it! Hotshot will now arrived in our local tv in the Philippines. Can't wait to see SHOW LUO in our own tv. im sure a lot of Filipino fans will watch Hotshot.
Can't wait to see SHOW in personl. I hope ABS-CBN will allow SHOW LUO to come here in the Philippines.


miakaloveshow

Stage Hands





Number of posts

: 1555


Age

: 39



Taiwan's sought after actor and total performer Show Lo.
i love it..
tnx for posting

"Come on Everybody, Ang PiLi ang the best!" lol.

woohoo! HOT SHOT countdown: 11 days to go!
Boys before flower is also nice



Similar topics
---
Permissions in this forum:
You
cannot
reply to topics in this forum