SFC Update
201

3-

14 SFC Members

who

would like to access the SFC section for translations,
Please send a message to >>Admin<<
(

I

nclude : Full Name, SFC ID, SFC Username, Email)
Thank you!

201

2-

13 SFC Members

The DVD and Story Book translations are available on request, please contact Stina for info. Thanks!
------------------------------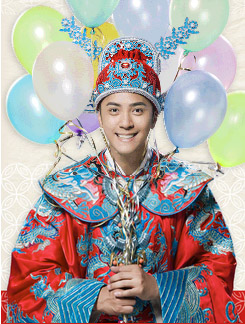 ------------------------------

------------------------------

1st Japanese Album
The SHOW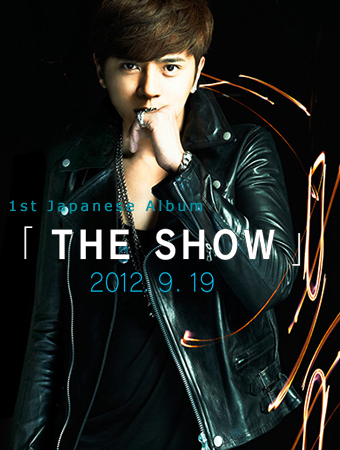 -------------------------------

[note: I only translated a portion of this article, the little part that deals with Show and then some..I just didn't feel like translating the entire article..and I didn't think you'd be interested anyway.. thanks for understanding

]
Gao Ling Feng Doesn't Forget Teresa Teng, Taiwanese Hosts of the Future: Dee Hsu and Show Lo
With regards to Teresa Teng, Gao Ling Feng holds until this very day, a lasting impression of her. A "prank" that never succeeded. "This one time I invited her for a drink, then suddenly wanted to prank her and get her drunk. But afterwards, everyone was saying that they couldn't take anymore, but Teresa Teng said that she was still good. Little did I know that even though she rarely drank, her alcohol tolerance was very high. Even if you killed us we'd never dare drink with her again. And it also proves a point, drinking alcohol doesn't do any harm to your voice!"
Gao Ling Feng said that shows like "Lao Dong Zui Guang Rong [Working is Most Glorifying]" are very positive and entertaining. "I dare say that Taiwan's TV producers don't have the courage to produce these kinds of shows. Unless the guest was Li Jia Cheng. It's always been, that Taiwanese variety shows are 'too salty.' " Why does he say that? "No one limits these shows, so some become really funny and creative, and others poor tasted and inelegant."
[note: "too salty" is translated literally, but it just means that they can get out of hand, or has too much going on simultaneously, get the picture... too much .. salt?

]
So as of now, which of the Taiwanese variety show hosts are you most hopeful for? "For female, it's Dee "Xiao S" Hsu. She's very lively and vibrant when she hosts, and also very graceful. As for male, it's Show "Xiao Zhu" Lo. He's very humble, and at the same time he can sing and dance, has lots of potential. Some "seniors" would usually "fix" entertainers when they go on their show, but he doesn't, he actually encourages the newcomers. I absolutely admire this attribute of his."
[note: "seniors" refers to people that have been in the entertainment business for a long time, "fix" refers to grilling or giving newcomers of the industry a hard time.]
Source: East Day
Translated by o_ost1nao_o
Spoiler:

[translated part is colored in green]

【2008/3/3東方網】高凌風念念不忘鄧麗君台灣主持人看好小S小豬

[You must be registered and logged in to see this link.]

在東方衛視《勞動最光榮》最後一期的錄製現場見到高凌風。原來,他已闖入總決賽,作戰的絕活便是畫"糖畫"——小時候街頭常有的"藝術作品"。當然,千里迢迢來到上海,高凌風並不甘心只做一件事,"上午我錄了一檔節目,和大家分享了一下鄧麗君的故事。"

見到大家都恭敬地站著,高凌風第一句話便是:"你們坐啊!快!坐著採訪好啦!"態度非常之好。 "要是你們採訪鄧麗君,她也肯定會這樣說,而且語氣比我柔和100倍。"在高凌風口中鄧麗君便是這樣平易近人。 "當然,可能你初次見她,會覺得她像天上的星星高不可攀,但你一旦認識她之後,就會覺得怎麼有這麼體恤別人的一個人哪!"

對於鄧麗君,高凌風至今印象深刻的一件事,便是幾個人合謀"整人",卻未得逞。 "那一次我們約了她喝酒,突然想開玩笑把她灌醉。結果喝到最後,大家都不行了,鄧麗君竟然一點事都沒有。沒想到她平時都不喝,酒量這麼好。打死我們再不敢跟她喝了。而且證明一點,喝酒對嗓子是沒有壞處的!"

高凌風說,《勞動最光榮》這樣的節目非常正面,寓教於樂。 "我敢說台灣不會有製作人有勇氣做這樣的節目。除非嘉賓是李嘉誠。一直以來,台灣的綜藝節目都'吃得太鹹'。"為什麼這麼說? "這些節目沒有人約束,所以會很無厘頭,很有創意,也有些低俗不雅。"

那麼目前最看好的台灣地區綜藝節目主持人是誰呢? "女的就是小S,她主持起來活靈活現,而且非常優雅。男生的話,就是小豬羅志祥。他很謙虛,同時能歌善舞,會非常有前途。一些'老人'常常會'修理'上節目的藝人,但他不會,他反而會很鼓勵新人,這點我十分讚賞。"

chinesegiirl93

Staff Security





Number of posts

: 738



Yeah! Show is the best host.
If I were to pick the hosts, I'd agreee that Show and Dee are the best hosts.

Both of them are very quick-minded and versatile artists.

Most importantly, they're both very funny..so the shows they host are always entertaining! =P

..|dreeam|..

Super Fan





Number of posts

: 231


Location

: Toronto, Canada



i agree both are fantastic hosts and i think what makes them good is that they are entertaining, but also are informational and somehow bring the viewers to a point where we feel as if we are there in the studio with them. other shows are entertaining, but are stupid and pointless entertainment where i feel as if it's just something the network threw into the time slot because there was an open time slot.

Lyzzrenee

Fan





Number of posts

: 123


Age

: 37


Location

: Shanghai




---
Permissions in this forum:
You
cannot
reply to topics in this forum