SFC Update
201

3-

14 SFC Members

who

would like to access the SFC section for translations,
Please send a message to >>Admin<<
(

I

nclude : Full Name, SFC ID, SFC Username, Email)
Thank you!

201

2-

13 SFC Members

The DVD and Story Book translations are available on request, please contact Stina for info. Thanks!
------------------------------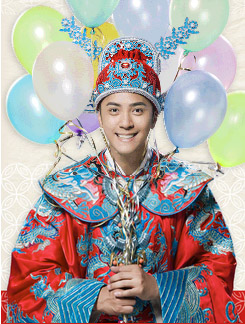 ------------------------------

------------------------------

1st Japanese Album
The SHOW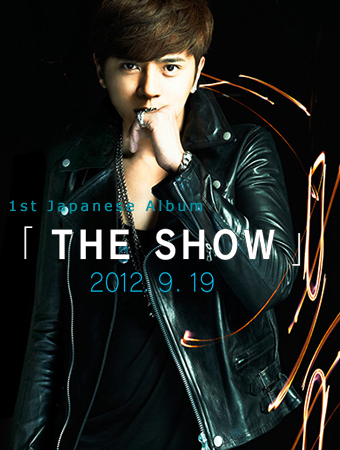 -------------------------------

With Injuries Everywhere, Show Lo Steps On Stage, Forgets About Self, and Dances Fiercely
03/02/2008
Shouldering the title of "Dance King," Show "Xiao Zhu[Little Pig]" Lo puts forth all his efforts in his dancing. But because of overworking, there are many injuries all over his body, including the inflammation of his left shoulder, the spraining of both wrists/hands, and twisting of his left ankle. Backstage at the awards ceremony, Show was limping on his left leg, and moving around was a bit difficult, but as soon as he stepped on the stage to perform, he forgot about the pain, and unleashed his dance skills. He proclaimed himself as the Invincible Metal King Kong - fight first, talk later!
Before the awards ceremony, Show had taken some time to "fix" his injured areas. He counted his different injuries, saying that last year at the Dome Arena concert he hurt his right hand, then his left hand while filming "Hot Shot," then misstepping at the Hong Kong concert twisting his left foot. Looking at himself getting ointment patches pasted from head to toe, Show said, "It's now that I deeply understand the importance of hands and feet." Afterwards he playfully expressed, with a body of medicines, how he would shower.
Off stage he's a wounded soldier, but on stage a live dragon. Show was on stage performing a 7-minute medley, with energy throughout his body. He said, "Of course I have to dance with all my might! I don't want fans to see a a flawed performance."
After Show performed, he hurried back to Taipei, with a rare chance to relax, because he had a scheduled agenda at 7:00 A.M. this morning.
Receiving the honors for most popular/favorite male artist for 2 consecutive years, Show expressed that because of work he was unable to attend last year, but this year coming to personally accept the award made him very happy and momentarily forget the pains on his body.
Source: China Times
Translated by o_ost1nao_o
Spoiler:

【2008/03/02 中國時報】 小豬一身傷 上台忘我勁舞

小豬一身傷 上台忘我勁舞

〔 2008.03.02 中國時報 〕

 扛著「舞王」光環,羅志祥(小豬)賣力熱舞,卻因用力過度導致全身上下多處受傷,包括左肩頸發炎、左右兩手及左腳踝扭傷,頒獎典禮後台,他左腳一拐一拐,行動極為不便,不過一登上演唱舞台,他忘記疼痛,發揮舞功,更自稱是無敵鐵金剛,先拚了再說!

 頒獎典禮前,小豬抽空去「喬」傷處,他數著身上的傷處,說右手是去年小巨蛋演唱會受傷,左手是拍《籃球火》受傷,左腳是香港演唱會踩空扭傷,看著藥膏從頭貼到腳,他說:「我現在才深知手腳有多重要。」隨後無厘頭表示,一身都是藥膏,不知該怎麼洗澡。

 台下是傷兵,台上變活龍,小豬上台秀7分鐘組曲,渾身是勁,他說:「當然要用力跳啊!不希望歌迷看到不完美的演出。」

 小豬表演完即匆匆趕回台北,他今天早上7點就有通告,難有時間好好休息。

 連續2年榮登受歌迷票選為最受歡迎男歌手,他表示,去年因工作關係缺席,今年能親自來領獎,讓他暫時忘了身體疼痛,開心不已。

新聞來源:

[You must be registered and logged in to see this link.]
his strenght let me feel proud of him...
Great SHow Luo!!!!!
Ai ai ai lalalalalala oh~
ai ..
ai ai ai luo zhi xiang!<33
Xiao zhu u must JIA YOU!

chinesegiirl93

Staff Security





Number of posts

: 738




---
Permissions in this forum:
You
cannot
reply to topics in this forum