SFC Update
201

3-

14 SFC Members

who

would like to access the SFC section for translations,
Please send a message to >>Admin<<
(

I

nclude : Full Name, SFC ID, SFC Username, Email)
Thank you!

201

2-

13 SFC Members

The DVD and Story Book translations are available on request, please contact Stina for info. Thanks!
------------------------------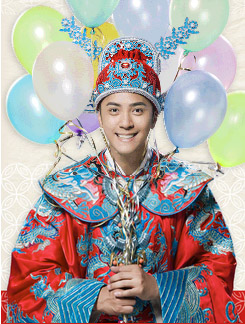 ------------------------------

------------------------------

1st Japanese Album
The SHOW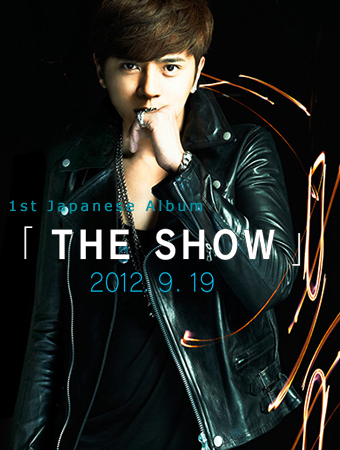 -------------------------------

*Please credit when reposting/reusing, thanks!*
Show Lo's New Year Autograph Session - 4,000 Fans Accompany Him
01/02/2009
The first day of 2009 at 1 A.M., Show Lo arrived in Taichung's HsuiLee Plaza to spend the first day of 2009 with his fans! Due to the various new years' events everywhere, the entire plaza was under traffic patrolling. There were so many people that even Show's vehicles were unable to get in, fans were crowded everywhere, so the vehicle moved at the speed of a bull's stride. Show also expressed, "After so many years, this is the first time I've held an autograph session at midnight! It's a really special experience, I will definitely remember the first day of 2009 forever!" Because he was worried that the fans that were accompanying him through the night would catch a cold, he personally brewed 6 big pots of ginger soup, so everyone would keep warm. But at the even there were nearly 4,000 people, so Show could only say to everyone, "Drink sparingly, just drink a bottle cap full!"
As the perfectionist he is, during his performance, he especially suited up in a vaquero outfit. But when the autographing began, he didn't bother keeping up his handsome-ness, and put on a huge overcoat and wrapped himself tightly, leaving only his face and his hands. Fans teased and said, "His neck disappeared!" Show also said, "I signed until I almost fell asleep!" But he was still doing little silly acts to keep his hard-working fans amused and awake.
When he was almost done with the autographing, it was almost 6 A.M. Show also kept his promise and had his staff buy 100 burgers and ginger soups for those fans that had been there so they wouldn't be hungry and catch cold. His fans were obviously extremely moved.
In speaking of 2009 new years resolutions, Show also revealed that he hasn't got anything too wild, but it's not easy to achieve either, "Lots of people wish to try different things, new jobs! I just hope that I can do my job well as an artist. Execute my performances well each and every time, whether it's music, drama, commercials, events, I hope to have everyone see my hard work!" But upon hearing that Lo Mama wanted to hold "Little Pig grandchildren," Show jokingly said, "So, now do I have to find a girlfriend that has a marriage on her mind? I feel that marriage and children are very sacred! So it'll have to come slowly! I will try my best!"
Source : Youth Daily News
Translated by o_ost1nao_o @
[You must be registered and logged in to see this link.]
Spoiler:

【2009/01/02 青年日報】羅志祥跨年簽唱會 四千粉絲守候

[You must be registered and logged in to see this link.]

二○○九年的第一天凌晨一點,羅志祥來到台中水利廣場,和FANS共度二○○九年的第一天!由於到處都是跨年活動,整個商圈都進行交通管制,人潮多到羅志祥的保母車還沒到現場,就已經被FANS們追逐到「車行牛步」的誇張狀況,他也表示:「這麼多年了,還真是第一次辦凌晨的簽名會!很特別的經驗,真的會永遠記得二○○九年的第一天的!」 為了怕徹夜守候的FANS受風寒,羅志祥還除了親手熬煮熱騰騰的六大桶薑湯,為大家驅寒,但現場快四千人,小豬只好跟大家說:「省著喝,記得每個人只能喝寶特瓶蓋大小的一口喔!」

 舞台上要求完美帥氣的小豬,在演出時特地以一身牛仔勁裝上場,但開始簽名時卻顧不得帥氣穿上大衣把自己包得緊緊的,只剩下一張臉跟一雙手露在外面簽名加握手,被歌迷笑:「脖子都不見了啦!」小豬自己也說:「簽到快睡著了啦!」不過還是一邊耍寶幫辛苦排隊的FANS提神。

 由於快簽完名時,時間已經逼近清晨六點,小豬也信守承諾請工作人員買了一百個漢堡加上薑湯,讓現場苦守的FANS們不要挨餓受凍,現場的FANS當然感動到不行。

 提到二○○九新年新願望,羅志祥也透露自己野心不大但也不容易做到:「很多人都希望能嘗試新的領域、新的工作!我只希望能做好自己藝人的本分,做好每一次的完美演出,不管在音樂、戲劇、廣告、活動都能讓大家看到我的努力!」但聽說羅媽媽想抱「小豬孫」,小豬開玩笑:「那我現在要先找一個以結婚為前提交往的女朋友嗎?我覺得結婚生子都是很神聖的事!要慢慢來!我會努力啦!」
__________________________________________
[You must be registered and logged in to see this image.]
WHEEE:D another one=]

so hes not gonna have early morning autograph sessions anymore?!! =/
i wanna go to one actually! LOL.
AND OF COURSE FANS WOULD GO, HE MADE IT SOUND SO GOOD ON BFB.
AND everybody wanna see him,, its the FIRST day of 09!

HE was SO freaken caring....not just the ginger soup & burgers. he was just OH SO NICE lol.

YEAH SHOW, ABOUT TIME. GET MARRIED AND HAVE SOME KIDS ALREADY!!!
that should be his GOAL OF 09!
__________________________________________
[You must be registered and logged in to see this image.]
Oh my God! those fans are really lucky...SHOW buy burger and prepare food for them...SHOW is really thoughtful.. Wish were there..sigh!

SHOW has plans now for his marriage..hhmmm...well, for me he is still young to get married but if he thinks that its about time, well ill support him..pick me SHOW pick me..hehehe..
aww, he d*mn thoughful,
Gave his fans food and drinks?
so wish that i would be there to accompany him!

shelovesshowx3

Super Fan





Number of posts

: 210


Age

: 24


Location

: Singapore



so caring! He son/daughter next time must be very shuai like him hahahahah
hahahaha.. 2009 come and get married, SHOW!
i kinda feel that media takes Luo Mama's word a bit over. there's no parent who wont have grandchildren. bleh.. this topic are a bit boring each days..


archie1804

Super Fan





Number of posts

: 238


Age

: 34


Location

: Jakarta, ID



SHOW... u're not any young anymore... go find true love... no matter what we'll still LOVE u...
and u're just so sweet... just wished i was there...
WOAH~! i want to be there!
He's SO GOOD. and nice. and that's a lot of people there.
ahh. my caring husband. i had to spend New Year alone while he was with them. sigh.

i was present at FRH's countdown signatuere event in S'pore at 1AM and it was totally boring.
__________________________________________
♥ 김재중 ♥ 박유천 ♥ 김준수 ♥
J.Y.J

kprincess

Stage Hands





Number of posts

: 1727


Age

: 27


Location

: Singapore



hahaha!!! so cute..i sign until i almost fell asleep!!!
he is so sweet to actually buy food for the fans *envious*
how good if i can be there to see him on the first second,minute,hour,day of the year.
I want... Luo zhi xiang come to singapore soon!!!

sun_in_action

Staff Superior





Number of posts

: 1299


Age

: 30


Location

: Singapore




---
Permissions in this forum:
You
cannot
reply to topics in this forum