SFC Update
201

3-

14 SFC Members

who

would like to access the SFC section for translations,
Please send a message to >>Admin<<
(

I

nclude : Full Name, SFC ID, SFC Username, Email)
Thank you!

201

2-

13 SFC Members

The DVD and Story Book translations are available on request, please contact Stina for info. Thanks!
------------------------------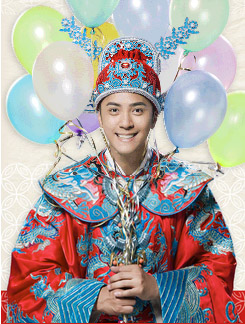 ------------------------------

------------------------------

1st Japanese Album
The SHOW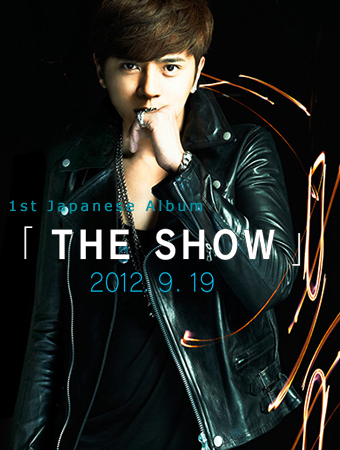 -------------------------------

Show Lo With a Body of Injuries, 3 Days Off Next Month
02/29/2008
When Show "Xiao Zhu[Little Pig]" steps on stage, he puts forth all his efforts, but then carelessly he injured his foot, while the periosteum on his left leg was torn. While filming "Yu Le Bai Fen Bai [100% Entertainment]," they urgently stopped rolling and called in a doctor for treatment. Show painfully said, "On Saturday, I still have to dance a medley, if it doesn't get better by then, I can only change the choreography. Or I can put less weight on my right foot, and see if that'll carry me through."
Recently, Show Lo has just been injuring himself. Last year in November, he used his right hand to lift himself off the floor while he was performing, and injured the periosteum [connective tissue] in his right hand. This time when he held a concert in Hong Kong, he danced for 4 consecutive hours, and injured his left foot. On the 27th, while filming at GTV at night, the injury was paining him, and then found out that the situation was very serious. They stopped filming immediately and called a doctor into the filming studio. After acupressure, the swelling and blot clots all appeared, the doctor said, "If you still don't get any rest, you'll suffer from rheumatoid later on."
Last night, Show rushed to Chang Hwa's Show Chuan Hospital to film "Hot Shot." The first sequence was of him carrying Jerry Yan on his back while running in the hospital. Every time he started running, it was always a limp, he said, "I have injuries big and small all over my body, my company promised me a 3 days of rest next month, to get a good break."
The wounded soldiers of "Yu Bai [Entertainment 100]" was not only just Show, but earlier, Alien "Xiao Gui" Huang suddenly had a strong itch on his leg, and thought it was a mosquito bite, so scratched it thinking it wasn't anything big. But the more he scratched, the more swollen it got, with a stinging pain, and then became rock hard. Finally he went to the hospital for some IV, he said, "My symptoms seriously were like I had cellulitis, but the doctor said it was just an allergic reaction because the mosquito's poison and my blood were incompatible, thus triggered such a huge reaction."
Source: China Times
Translated by o_ost1nao_o
Spoiler:

【2008/02/29 中國時報】小豬舞出一身傷 下月休兵3天

 小豬台上狂舞太賣力,不慎傷了腳,左腳骨膜破裂,錄八大《娛樂百分百》時,緊急停棚找醫生進棚治療,他痛苦的說:「周六還要上場跳組曲,如果好不了,只能修改舞步,或把重心全放在右腳,試試看能否撐得過去。」

 小豬近來連連受傷,去年11月演出時,因右手撐地,先傷右手骨膜。這回在香港辦演唱會連跳4小時,又傷左腳,27日晚上八大錄影,疼痛發作,才知狀況嚴重,顧不得還在錄影,急召醫生進棚,推拿一陣後,浮腫、瘀血全部出現,醫生說:「再不休息,以後肯定風溼。」

 昨天,小豬趕到彰化秀傳醫院拍《籃球火》,第一場戲,就是要他揹著言承旭在醫院裡奔跑,每一起步,都是一拐一拐,他說:「身上大大小小的傷太多,公司已答應我下個月休3天,好好放個假。」

 《娛百》傷兵不只小豬,小鬼日前在家突然覺得大腿好癢,以為是蚊子叮到,抓一抓就沒事,但愈抓愈腫,刺疼、患部僵硬,最後竟送到醫院去打點滴,他說:「整個跟蜂窩性組織炎的狀況一樣,但醫生說,這只是過敏,因為蚊子的毒液和我的血不對盤,才引發那麼大的陣仗。」

新聞來源 :

[You must be registered and logged in to see this link.]
As much as we love seeing him everyday. he needs to take some time off and heal. we want to see a healthy and injury free Show!

Lyzzrenee

Fan





Number of posts

: 123


Age

: 37


Location

: Shanghai



Yeah, I agree he have to take a rest. He works so hard every day.
XiaoZhu, you have to take care yourself.
I also saw Xiaogui 's pain.His leg was very red.When he injected,his face was very pain.
He's really stupid.. he cares about his fans the most than his health..I really touched about that..but he have take a rest!!!!
and xiao gui too.. poor guys..

I feel so sad...

anyway I'm really happy to hear that next month Xiao zhu will have 3 days off!!
jeiii finally he will take rest .. yeah we wanna see him everyday and news everyday but don't have to work too hard and get so much injuries . stupid always care about other never take care about himself enough, if he want us to be happy then he have to be a little bit more careful.

oh no xiao gui is hurt too .. d*mn mosquito

hope everyone is fine. be a little bit careful don't hurt yourself like these two guys.

engin

Fan





Number of posts

: 185




chinesegiirl93

Staff Security





Number of posts

: 738





Similar topics
---
Permissions in this forum:
You
cannot
reply to topics in this forum